The Coloring Market Isn't Slowing Down Anytime Soon… Here's a Deal You'll Want to Grab Fast!
It's That Good…
We all know how the world has tumbled from its once stable, mighty and predictable position.
Stress is written all over people's faces. Even businesses are not spared.
Personal space has shrunk to almost the size of our house or room.
But come to think of it…
It's good and/or bad depending on how you take it.
Now…
Families come together to enjoy a fresh, home-made meal.
Individuals find time to reflect on what really matters.
Establishments are rethinking their ways and reengineering themselves to be relevant to the times.
More and more people – regardless of age, geography, race, creed, gender – work from home to support themselves and family.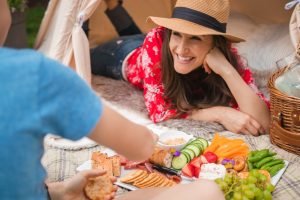 At the end of the day, warm bodies of people home in on their own personal challenges.
To keep their sanity, they busy themselves up with activities to relieve stress and anxiety, and stay calm.
Coloring is one of these activities.
Coloring has served as both a refuge and antidote to people's growing restlessness.
There's clearly a robust market out there that's waiting to be served.
Here's your chance to cash in on the coloring market.
Introducing…
Hand-drawn Coloring Monthly
This is a monthly membership of Done-for-You Hand-drawn Coloring Designs.
For $7/month, you get all of these:
10 hand-drawn designs
10 hand-drawn frames
10 stylish graphics quotes
10 done-for-you quotes pages (using the elements)
10 derivative lined journal pages (vertical right )
10 derivative lined journal pages (vertical left )
10 derivative lined journal pages (horizontal top)
10 derivative lined journal pages (horizontal bottom)
These come with the following features:
Hand-drawn done-for-you designs
JPG, PNG, PDF formats
8.5″X11″ size
300 DPI print quality
Private label rights (PLR)
To see is to believe, right?
Check out these samples…
Why You'll Love My PLR Content…
Easy on the pocket. Inexpensive here doesn't mean poor quality but broader access to quality that's not to scoff at.
Uniquely hand-drawn. I create these designs myself so you won't have to worry the design quality and copyright or royalty issues.
Excellent customer service. I strive to satisfy my customer needs and always provide top customer service.
How Can You Use These Hand-Drawn Designs?
Mix and match to come up with a thousand combinations
Combine them with other designs whether your own or other materials with PLR, commercial, common creative, or public domain usage rights
Use them in digital products to sell online
Create physical books from them, low content or not
Use as book covers
Create graphics quotes
Color them and frame
Create cards to give your loved ones
Sell as printables
Brighten up your otherwise plain lined journals with coloring pages
Use the quotes for your social media posts.
Use your imagination and you'll certainly think up of new ways to find creative use for these hand-drawn designs.
What Customers Say About Me and My Products
"I found Maria's art a while ago and think it's so creative and unusual. It's not like all the other floral or mandala coloring art out there. For me, unique is very much my "brand" and her assets are a perfect fit for my business ideas." ~Jenn Brockman, Planning Addicts
"Maria's creations are beautiful, easy to use and fun to create new planners and journals using her images. She creates her own unique images, what a talent that is. Maria has excellent customer service and eager to make her customers experience pleasant and simple. My first product I bought from Maria was her dog images, and I sent her an email asking if she had any Pomeranian images. She contacted me within 30 minutes with the answer to my request. She automatically put them in my account and I have used them several times. Keep doing what your doing Maria, you have beautiful products and images." -Christina Salus, Beautiful Planners and Journals
"What I find amazing is Maria's Customer Service. She has gone above and beyond for me in resolving issues that stem from my "newbie" status and has been infinitely patient and fast to address my questions. And to top that off, her products are reasonably priced and top notch quality!!" ~Peggy Rich, long-time customer
My PLR Terms
[YES] Modify, package and rebrand this product in part or whole;
[YES] Do as you please as long as you label or brand it (The keywords are "label" and "brand.");
[YES] Sell your branded product as your own at Etsy and/or other marketplaces;
[NO] Pass on PLR, resell rights or master resell rights for this product;
[NO] Share this product to anyone or anywhere online;
[NO] Claim copyright ownership of the original work.
What Are You Waiting For?
This price point is an introductory offer to charter members.
Pay only $7/month regardless of how many times the price increases and it can go as high as $17/month.
When a new design pack comes, the previous one will sell in Artsy Challenge's Shop at $27.
Be a charter member now and save 74% off the regular price.
Refund Policy
Due to the nature of this product, a sale is considered final and no refunds, substitutions, or exchanges shall be given.